PLASTIC PARTS

For over 20 years Diamond Screen Process has been successfully servicing many injection molding houses and manufacturers of all kinds of plastic products. We can handle all kinds of plastic materials: PVC, ABS, acrylic, styrene, polyester, polycarbonate and poly-propylene products both treated and untreated. Depending on your application we can use solvent based or UV inks in standard or PMS colors. We also offer transparent, metallic, fluorescent, phosphorescent and other special effects if required.
Printing services for injection molding houses and
other manufacturers of plastic products
Solvent and UV inks
Any smooth or textured surface

Flat & 3D parts
Single & multicolor decorating
Highest quality

Close tolerances
Quick turnaround times

Many plastic parts that have a fairly flat print surface can still be screen printed. Screen printed inks are arguably the most versatile of all inks with great range of colors available for many different types of plastic: ABS, Styrene, Acrylic, Polybarbonate, PVC, all Poly blends and many others... Diamond Screen is also one of very few companies left that in addition to UV inks is still using solvent based inks for these application. For shorter runs, please also see our "DIGITAL PRINTING" section.
Covers & Housings
Control Panels
Brackets & Connectors

Knobs & Switches
Counter Top Displays
Boxes & Mirrors

Small POP Displays
And Much, Much More...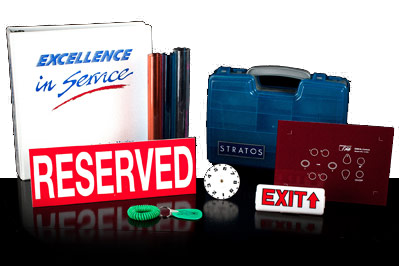 Injection molded parts are typical applications for pad printing. We can handle flat, oval, concaved, round or textured surfaces with the pad printing method. Single or multi-color printing is available using standard or PMS colors matched to your specifications. We have a wide range of different inks from solvent based air drying inks to UV to two part epoxy for maximum durability. We work closely with many ink manufacturers to find the right ink for your application.
Control Panels
Brackets
Long tubing, wires and cables
Molded parts for electronics & automotive

Switches & Connectors
Covers & Housings
And Much, Much More...


If your product requires a special image recognition or attention-grabbing effect, hot foil stamping may be the best choice. It is a great way to personalize any industrial product, promotional item or retail packaging that needs a special "pop". Our hot foil stamping/embossing equipment is perfect for any flat surface up to 12" long. We have many different film colors available including shiny mirror type look, matte finish, special effect replication film, holographic, fluorescent and transparent finishes. Possibilities are just endless....
Retail Packaging
Covers
Front Panels

Chassis & Housings
3D Images
Stamping on multi level surfaces

Flat, oval or concaved surfaces
And Much, Much More...